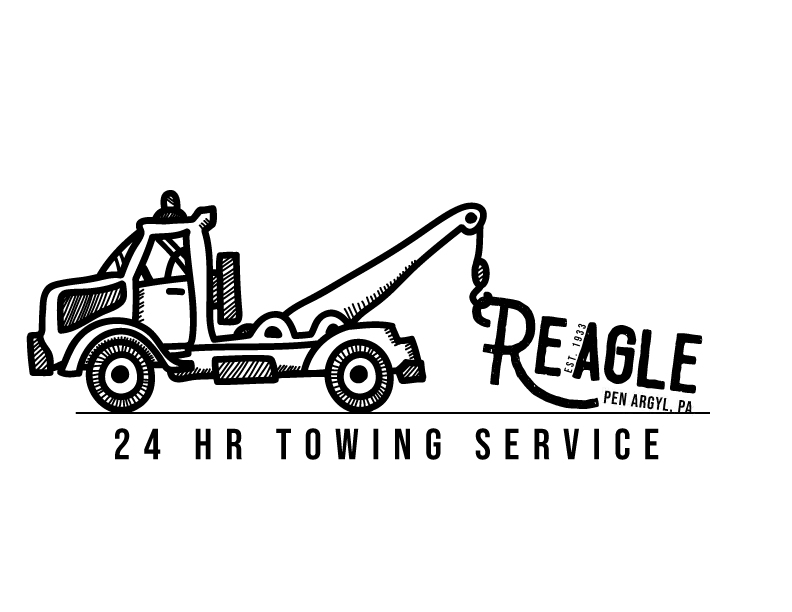 "BIG OR SMALL, WE TOW THEM ALL."
Reagle Dodge Has Got You Covered with 24-Hour Towing Service
If you experience an unexpected mechanical failure near Allentown, PA, do you know who you would call for help?  What would you do if you happened to need towing service after business hours?  The good news is that the team at Reagle Dodge, located at Route 512 in Bangor, PA, has got your back.  We have a towing service that can assist you when you're in need of help.  Best of all, it doesn't matter when you need our assistance.  Our towing service is open for 24 hours a day.
We Are Here to Help You in an Emergency
There are many times when you might not be able to drive your car, truck, SUV, or minivan home.  When your vehicle doesn't start, or you have just been in an accident, you are going to be looking for help getting it to a world-class service center.  Our 24-hour towing service can do that for you.
In the past, we have assisted many folks from Easton, PA when they've had a breakdown or a collision.  Our expert team is quick to arrive, and will ensure the safe transport of your vehicle.  It doesn't matter whether you call us at eight in the morning or eleven in the evening, we will be here for you.  It doesn't matter what kind of personal vehicle you are driving, we will be able to tow it for you.
What Happens After the Tow?
Our towing service will bring your car to our dealership.  We know that many folks can't be without their vehicle for long, so our service center will do everything it can to get your vehicle back on the road as quickly as possible.  In the unfortunate event that you need to use our 24-hour towing service, you are going to want the peace of mind that your vehicle will be a priority.  We can assure you that your car will be treated as important by our service team.
What is the Advantage of Being Towed to Reagle Dodge?
While you may be happy to know that our towing service is open 24-hours a day, it may not occur to you that there are several advantages to being towed to Reagle Dodge.  The service center at our dealership has an excellent reputation for the outstanding work and services they provide.
We have a Mopar® service center, so you can count on only the best in facilities, tools, and equipment.  Our dealership also employs factory-trained, Mopar®-certified service technicians.  They have many years of experience working on all makes and models, so it doesn't matter what you drive when you come to us.
It doesn't matter if we towed you to our dealership because you need a complex engine repair, or the fix is something small, we are here to help you with any task.  Additionally, you can count on our team using genuine Mopar® parts and accessories if we are working on your Chrysler, Dodge, Jeep, or RAM vehicle.
Choosing the Team at Reagle Dodge for Your Towing Services
When your vehicle breaks down unexpectedly, or you have an accident, you have many choices when it comes to towing.  You should choose the team that comes with a service center that has the skills, experience, and resources to ensure that your car, truck, SUV, or minivan gets the best care possible.
Don't waste your time searching for towing companies near Bethlehem, PA when you have a top-notch team at Reagle Dodge, in Bangor, PA.  Contact our towing service at any time, so we can ensure that you get the assistance you need in a timely fashion.